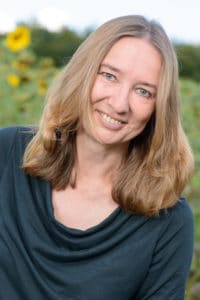 Magdalena Hohlweg sticks insignificant finds and bizarre fragments of plants on paper.
Her peculiar 3D miniature collages of [Un]remarkable Worlds have been repeatedly honored with audience awards at various group shows in Germany. In 2018, her work was nominated for the art prize of the city of Fuerstenwalde/ Berlin.
With minimal reinterpretation, each fragment is given a significant place in the work. A small turn to the left or right and here and there an exact line with the fineliner is enough as a minimal design process for a new unique sculpture.
Every element that is originally irrelevant becomes indispensable in the fragile habitats for tiny bird shapes or bizarre insects.
Inspired by scientific work, the miniature collages are not purely collections of objects, but fragile microcosms with a reserved message.
The most profane leftovers get an artistic potential by looking at them from a different perspective.
Every tiny and delicate fragment receives a place with its own meaning.
Self taught, the artist began in the 90s with her own ceramic art studio and focused on sculptures in construction technology.
After giving up the studio in 2000, she managed her own computer store beginning in 2007.
In 2008, she had a totally fresh start and made her comeback to arts with unusual miniature collages. The autodidact has since worked as a freelance artist, constantly exploring trivial objects to unfold unexpected views.
Currently, after 10 years in Hamburg, she lives and works in Bad Pyrmont, Weserbergland in Germany.